Current Issue
Subscribe Here to read full issue or keep visiting website for news and free download offers
---
---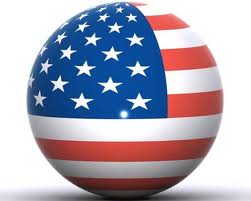 Editorial: US Hegemony in Science
Article will publish in February 2018
---
Articles/News in Current Issue

Editorial: Biotech Coachings: Academic Aid or H(M)oney Traps
January 2018
The article is a report of India's renowned biotech coachings like Pathfinder and Grassroot academy. In this report, I have compiled some important information which student can use to make important decision while choosing best coachings to get desired results. Close look at their promotion strategy brought into notice, some tactics, which are being used to attract students in their centre by giving false projections. Here, I compiled some of the issues which student should keep in their mind while taking admission into any Biotech entrance coaching, and how they can avoid unnecessary expenditure of time and money by avoiding these honey-money traps by self study using available resources.
---
Guest Article: BioStartup: ShreeJi Biotech- An emerging name you can trust in Biotech, Life Science and Pharmaceuticals
January 2018
Shreeji Biotech has pioneered a vision to provide in depth knowledge of biotechnological, life science and pharmaceuticals that supports real needs of today's biotechnology/ life sciences students and preparing them for the future job or career options with quality benefits.
---
Editorial: Top Global Biotechnology & Life Science Journals
December 2017
According to sources, World has around 28,000 active journals in various disciplines and still counting day by day. The list also includes predatory and fake journals which publishes just for sake of money without looking the authenticity of articles. In this article, included are topmost journals you may consider to publish your important research findings, not just only to get publication for interview/employment purposes but to spread your research results among best researchers. The list contains top journals which can be consider for Biological or Life Science field in broad sense but there are many more journals which are interdisciplinary and thus can be choice to publish your results….
---
NEWS HEADLINES
Gyan Bindu becomes top private coaching institute to give Top results in Biotechnology and/or Life Sciences in India December 2017
---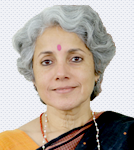 News Analysis: An introduction to new deputy director-general, World Health Organization (WHO): Dr Soumya Swaminathan
Apart being daughter of the great ''Father of Indian Green revolution'', Dr M S Swaminathan, she has followed her father's footsteps to make India a better country for living in healthcare. Her father was responsible to curb hunger problem during 1960-70s and now she has proved herself to combat one of the world's top 10 deadliest disease…
---
November 2017 | Read Full Article
EDITORIAL: Should India stop experimenting GM Food crops? | by Kamal Pratap Singh
Should we stop development of GM crops? specially the edible ones or are there any measures to implement agri practices of GM food crops. When we see GM Cotton it looks apparent that we do not have any problem because BT gene is not entering our body and this would be the reason for success story of GM cotton. In this article we will look at the points from developers, anti-GMO and biotech regulators to understand situation of agribiotech in a country like India which is at 100th position out of 119 countries of Global Hunger Index 2017.
---
October 2017 | Read Full Article
EDITORIAL: Told and Untold in Biotechnology in recent past and Present: A Global Indian Review | by Kamal Pratap Singh
In this article I am presenting here a detailed report of World and Indian biotechnology which will help you to understand what to believe and what not when you choose Biotechnology as a career either as a student or a startup. We always see statistics and accomplishments of top organizations in concern sector to know what is best achievable, so I am taking statements and statistics of 3-4 top organizations that are biggest in India and most of the biotechnology media around world revolve around them.
---
Bio and Healthcare People and Companies in Paradise Papers
The biggest tax evasion leak ever, The Paradise Papers is the fourth collaborative investigation into offshore and banking assets done by The Indian Express with the ICIJ. Among the 180 countries represented in the data, India ranks 19th in terms of the number of names. In all, there are 714 Indians in the tally.
---
Indian doctor designs cheapest device to give cancer patients a new life December 2017
---
Five Life Sciences Researchers Win Breakthrough Prizes Totaling $15M December 2017
---
March 2017 | Read Full Article
EDITORIAL: Antibiotic Resistance: Indian Perspective | by Barun K Bhattacharyya, Ph. D.
The crude infectious disease mortality rate in India is 416.75 per 100,000 persons and is twice the rate prevailing in United States (Laxminarayan and Chaudhury, 2016). As a marker of disease burden, pneumonia causes an estimated 410,000 deaths in India each year (Mathew, 2009) and it is the number one killer of children (Levine and Cherian, 2007).
---
M S Swaminthan suggestions to double farmer's income by 2022
Dr Swaminathan also recommended promoting organic farming zones and introducing a systems approach with concurrent attention to all links in the conservation, cultivation, consumption and commerce chain, with an emphasis on assured and remunerative marketing.
---
RELATED: Earlier Published Articles
---
RELATED: List of Top Biotechnology Organizations
---
---