Current Issue
INTERVIEW Ready to make big changes in Biopharma industry through applications of Stem Cells- Dr. Subhadra Dravida, Founder, Transcell
Editorial: Stem Cell Drugs and not therapy would be subjected to regulations, according to health ministry
Guest Article: CRISPR-Theory and Technology

Invited Article: Stem cells & their status in India

Startup Story:NOT ALL STEM CELLS ARE CREATED EQUAL! What is so unique about SanoStem's Stem cells
Subscribe Here to read full issue or keep visiting website for current news and free download offers
---
In Current Print
---
Interview
Ready to make big changes in Biopharma industry through applications of Stem Cells- Dr. Subhadra Dravida, Founder, Transcell
May 2018 | We arranged a talk with CEO of India's pioneer biotech company built on stem cell based technologies at Hyderabad, India. She talks about current govt. regulations and business revenue generation of Stem cell industry. Recently govt. has also decided to frame Stem Cell therapy guidelines with high possibility to bring it in the gamut of healthcare industry. The purpose of this talk is to share the experience of leaders of this niche biotech business and to help next generation entrepreneurs understand the nuances to take risks and stay motivated.
---
Editorial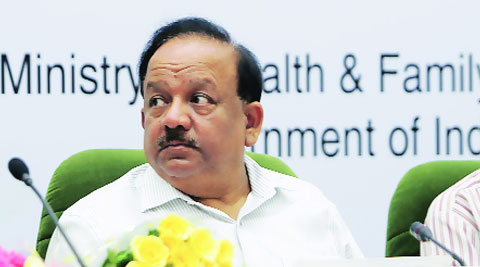 Govt. to regulate doors for the entry of stem cells based drugs in India; Stem Cell Drugs and not therapy will be subjected to pharma regulations, proposed health ministry of India
May 2018 | More than minimally manipulated and substantially manipulated stem cells' would be considered as 'drug' under the amended Drugs and Cosmetics Rule, 1945, whereas 'minimally manipulated stem cells' would form part of the 'stem cell therapy' and fall under the purview of surgeons or clinicians as opposed to 'stem cell drugs' which would be a product or a drug.
---
Startup Story
NOT ALL STEM CELLS ARE CREATED EQUAL! They grow better in Low Oxygen Conditions
May 2018 | Stemedica has patented method of culturing cells under hypoxic conditions of 3-5% O2, resulting in much higher efficacy, as seen in several ongoing global clinical trials and numerous case reports. The hypoxic Stem Cells are fully characterized (Figure 4) with all major biomarkers identified (no CD34 indicating pure MSC cultures, with no hematopoietic or progenitor cells).
---
Guest Article
CRISPR – Theory and Technology
May 2018 | By Ranjani Rajasekaran and J. John Kirubaharan
Genome editing technology evolved steadily with consistent improvisation of the former technology. One such improvised technology was CRISPR-Cas9 which exploited the microbial adaptive immune system – CRISPR – found in bacteria and archaea. It was initially found in the E.coli K12 bacterial genome. Later, in the year 2002, this junk of DNA was named as Clustered Regularly Interspaced Short Palindromic Repeat' – CRISPR.
---
Invited Article
Stem cells & their status in India
May 2018 | Stem cells are cells that have the potential to develop into some or many different cell types in the body, depending on whether they are multipotent or pluripotent. Serving as a sort of repair system, they can theoretically divide without limit to replenish other cells for as long as the person or animal is still alive.
---
News in Focus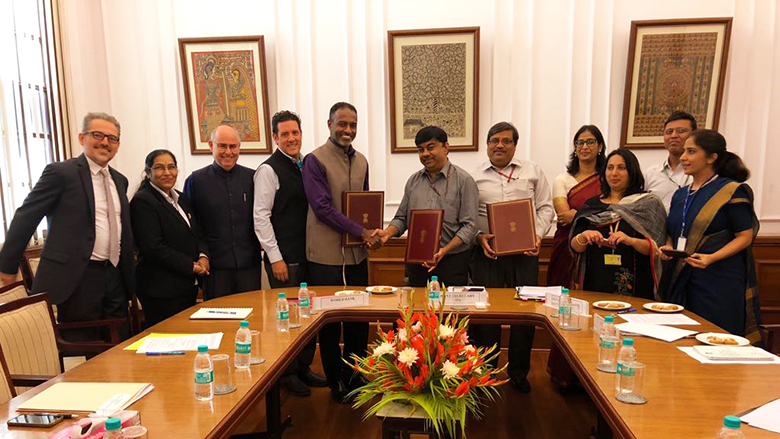 India signs loan agreement with World Bank for US$ 125 million for "Innovate in India for Inclusiveness Project"
April 2018 | By Biotech Express News Bureau | Government of India and World Bank Sign Agreement to Invest in Technology that Addresses India's Public Health Priorities. The $125 million loan from the International Bank for Reconstruction and Development (IBRD), has a 5-year grace period, and a maturity of 19 years.
---