---
Editorial
---
Editorial: Probiotics and Products
by Dr Barun K Bhattacharyya | April 2018
The concept of probiotics was proposed by Nobel Prize winning Russian scientist Elie Metchnikoff who observed that long life of Bulgarian peasants resulted from their consumption of fermented milk products. An expert panel commissioned by FAO (Food and Agricultural Organization) and WHO (World Health Organization) defined
probiotics…
---
News of Editorial: HRD minister Shri Prakash Javadekar presented Most outstanding Researcher award to Prof Ashok Pandey
By Biotech Express News Bureau | March 2018
In "Faculty Research Awards 2018" event organized by 'Career360' and attended by dignitaries of education system of India, awards were presented to 40-45 most influential researchers. The "Most Outstanding Researcher Award" in the field of Biochemistry, Genetics and Molecular Biology was presented to Professor Ashok Pandey by Honorable HRD Minister of Govt. of India, Shri Prakash Javadekar. The other notable researcher selected for 'Faculty Research Award' in field of Environmental Sciences is Prof. S. Venkata Mohan. The award includes Rs. 50,000 and a citation to each shortlisted outstanding researcher in the 24 study disciplines.
---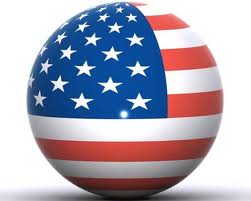 Editorial: European and US Hegemony in Science and Technology: The case of Biological Sciences
by Kamal Pratap Singh | February 2018
From the basic education to latest applications in society, Europe and America (North and South) are pioneer in every field of Science and technology. Not only they are pioneer in human resources management but their economies are also at the top of the world's major economies. This is because they are producing innovative products one after the another and the whole world is buying from them. In this article we are going to see how these 2/3 continents are pioneer in the field of Science and technology, particularly in the branch of Biological Sciences. Since this is a biological Science news magazine, here are presenting some facts from early history to present time, that make US and Europe world leader.
---
News Analysis: What if Darwinism does not exist?
by Kamal Pratap Singh | February 2018
Indian scientists presume Union minister Dr. Satya Pal Singh's remark that Charles Darwin's theory of evolution was "scientifically wrong", "overly simplistic", "misleading" and without any "scientific basis." Darwin's theory though just a theory and not evidence, is the most acceptable theory of evolution among Life scientists because of the following reasons…
---
News Impact: The Biotech Express news effect on Biotech Coachings
by Kamal Pratap Singh | February 2018
In the last issue Biotech Express reported how Biotech Coachings are showing duplicate results to increase their number of results. We received their responses and excuses full e-mails in response to the article but Biotech Express did not stop to report the right issue.
---
Editorial: Biotech Coachings: Academic Aid or H(M)oney Traps
by Kamal Pratap Singh | January 2018
The article is a report of India's renowned biotech coachings like Pathfinder and Grassroot academy. In this report, I have compiled some important information which student can use to make important decision while choosing best coachings to get desired results. Close look at their promotion strategy brought into notice, some tactics, which are being used to attract students in their centre by giving false projections. Here, I compiled some of the issues which student should keep in their mind while taking admission into any Biotech entrance coaching, and how they can avoid unnecessary expenditure of time and money by avoiding these honey-money traps by self study using available resources.
---
Editorial: Top Global Biotechnology & Life Science Journals
by Kamal Pratap Singh | December 2017
According to sources, World has around 28,000 active journals in various disciplines and still counting day by day. The list also includes predatory and fake journals which publishes just for sake of money without looking the authenticity of articles. In this article, included are topmost journals you may consider to publish your important research findings, not just only to get publication for interview/employment purposes but to spread your research results among best researchers. The list contains top journals which can be consider for Biological or Life Science field in broad sense but there are many more journals which are interdisciplinary and thus can be choice to publish your results….
---
EDITORIAL: Should India stop experimenting GM Food crops?
by Kamal Pratap Singh | November 2017
India is the second largest nation in terms of population, and seventh largest in terms of area which enables us to think toward more productivity on available resources. India is agriculture based economy and more than half of population depends on agriculture for living. Biotechnology in this scenario provides us an option to increase agriculture yield on available area, but are we prepare to bring paradigm shift? This looks difficult after analyzing current situation of GM Mustard, however this is not new, earlier our scientists developed GM Brinjal, but it was put on halt by Regulatory bodies unlike BT Cotton. So what we need to do? Should we stop development of GM crops? specially the edible ones or are there any measures to implement agri practices of GM food crops. When we see GM Cotton it looks apparent that we do not have any problem because BT gene is not entering our body and this would be the reason for success story of GM cotton. In this article we will look at the points from developers, anti-GMO and biotech regulators to understand situation of agribiotech in a country like India which is at 100th position out of 119 countries of Global Hunger Index 2017.
---
EDITORIAL: TOLD AND UNTOLD IN BIOTECHNOLOGY IN RECENT PAST AND PRESENT: A GLOBAL INDIAN REVIEW
| by Kamal Pratap Singh | October 2017
In this article I am presenting here a detailed report of World and Indian biotechnology which will help you to understand what to believe and what not when you choose Biotechnology as a career either as a student or a startup. We always see statistics and accomplishments of top organizations in concern sector to know what is best achievable, so I am taking statements and statistics of 3-4 top organizations that are biggest in India and most of the biotechnology media around world revolve around them.
---
| Read Full Article
Editorial: Use your brain: ABDOS Delusioning Using Name of Biotech Express
by Kamal Pratap Singh | September 2017
In this news we want to bring in special attention of readers to a false self made statement about an interview in BIOTECH EXPRESS magazine of a lab consumable supply company. We never interviewed any Mr. Shreya Aggarwal and any company of such name ABDOS GROUP or ABDOS LABTECH PVT LTD., although we published news article of emerging startup company in biosupplier section, upon request by company.
---
Read Full Article
Editorial: Why Researchers are marching against Science Policies in India
by Kamal Pratap Singh | August 2017
Following the western footprints on August 9 hundreds of Eminent scientists, researchers, teachers and students came together in the "India March for Science" spearheaded by the Breakthrough Science Society in a number of major cities.
---
Read Full Article
Editorial: Biodiversity in Indian Scenario
by Dr Seema Pavgi Upadhye | August 2017
India is one of the richest countries in terms of Biodiversity. The Biological diversity Act 2002 is most important of all acts by amending the constitution, protection of forests and wildlife has been made one of the fundamental duties. Increase in population, urbanization and Industrialization etc. are taking place often at the cost of destruction of habitats.
---
Read Full Article
Editorial: What is more Important! Health or Wealth? LIC and ITC effect on BSE | by Kamal Pratap Singh | August 2017
The news is related to BIO and Health of all of us and is a reason for billions of dollars of research around the world i.e. Cancer. I have tried to present here some news and statements related to Insurance, Health and Tobacco Industry by summarizing in an article. References are given at the end of article to read complete news from the sources.
---
Read Full Article
Editorial: GST implications in BioPharma Sector of India and world
by Kamal Pratap Singh | July 2017
The passing of the GST (Goods and Services Tax) Bill has grabbed the attention across all the industries in the country. It would benefit most of the sectors and make the taxation process easier as it will replace a number of different taxes and duties like Central level taxes including Countervailing duty, service tax, central excise duty, additional excise duties, special additional duties of customs, and excise duties under the medicinal and toilet preparations Act 1955 will get abolished by the new taxation system and State level taxes including Sales Tax and VAT at the state level, CST, Entry tax, purchase tax, luxury tax, State level entertainment tax (over and above the tax at the local level), taxes on lottery and gamble will be merged under the GST head. Also, surcharges on the supply of goods and services at the state level will also get abolished.
---
Read Full Article
Opinion: The GST reform: Will it cost us our Health?
by Kamal Pratap Singh | July 2017
But in a large country where a considerable population does not have adequate access to proper medical facilities, how will it impact one of the most important yet neglected sectors: Healthcare. The government recently passed the National Health Policy 2017 that promises to increase public healthcare spending to 2.5% of GDP.
---
Read Full Article
EDITORIAL: Towards a smart era in biomedical diagnosis: Smartphone based hand held devices
by Dr.Piyush Kumar, Amity Institute of Biotechnology, Mumbai | March 2017
Fierce competition in the industry has transformed smartphones into a high-end device that can shuffle between being a personal-assistance device to versatile equipments required for carrying out tasks related to work, daily chores and entertainment. Latest research findings have suggested that smartphones may now also function as 'personal' diagnostic tools.
---
Read Full Article
EDITORIAL: Antibiotic Resistance: Indian Perspective
by Barun K Bhattacharyya, Ph. D. | March 2017
The crude infectious disease mortality rate in India is 416.75 per 100,000 persons and is twice the rate prevailing in United States (Laxminarayan and Chaudhury, 2016). As a marker of disease burden, pneumonia causes an estimated 410,000 deaths in India each year (Mathew, 2009) and it is the number one killer of children (Levine and Cherian, 2007).
---
Read Full Article
EDITORIAL: Protein Misfolding- A Reason for Neurodegenerative diseases
by Dr. Seema Pavgi Upadhye | February 2017
A scientist Levinthal worked on how fast protein folds. He in 1968 proposed that proteins fold very fast due to interaction of amino acids, thus limiting the conformational space that the protein has to explore and forcing the protein to follow a funnel-like energy landscape that allows it to fold into the most stable configuration possible.
---
Read Full Article
COVER ARTICLE: The Biotech Research Society India Awards Function & International Conference on Current Trends in Biotechnology 2016 |
by Kamal Pratap Singh | January 2017
---
December 2016 | Read Full Article
COVER ARTICLE: Biotech Express in year 2016 | by Kamal Pratap Singh
---
October 2016 | Read Full Article
COVER ARTICLE:– Prof Ashok Pandey elected as Fellow of Royal Society of Biology, UK | by Kamal Pratap Singh
Prof Ashok Pandey, FRSB served CSIR-National Institute for Interdisciplinary Science and Technology at Trivandrum, Kerala, India for about 29 years and created Biotechnology Division as well as Centre for Biofuels at NIIST, placing the institute at global map by his works.
---
October 2016 | Read Full Article
EDITORIAL: Application of Soil-Plant-Microbe Interactions for Eco-restoration of Heavy Metal Contaminated Mining Sites | by Rajni Gupta
Mining industries are known to generate various dangers and risks that endanger biological communities worldwide. Mining operations and their unscientific waste transfer strategies are thought to be the primary source of heavy metal pollution in soil, water (ground & surface water) and deforestation. About 90 % of the mining wastes from the extraction of metals are in the form of sulfides and these squanders contains high amount of heavy metal toxicity particularly Cu, Zn, Cd and Pb.
---
July 2016 | Read Full Article | Free Access
EDITORIAL: Facts About Open Access | by Piyush Kumar
However, generally such journals levy and article processing charge (APC) which has to be paid by the authors/affiliated institution/funding agencies. Some journals which are generously funded or as introductory
offers can waive off APC. APC is also usually waived of for authors from economically poor nations as per
HINARI guidelines.
---
Read Full Article | Free Access
EDITORIAL: Robinhood of Science Research SCI – HUB | by Piyush Kumar
Biotech Express team is sure that these figures would elicit the same sentiments from research scholars across the world. These figures are a continuous source of frustration during literature survey for the purpose of writing project proposals, research articles and theses.
---
Read Full Article | Free Access
EDITORIAL: Green Revolution | by Piyush Kumar
In India, the credit of a successful Green revolution goes to the much revered scientist, Professor Mankombu Sambasivan Swaminathan, whose main goal was to eliminate hunger and poverty using environmentally sustainable agriculture, food security and preservation of biodiversity. Norman Borlaug won the Nobel Prize for Peace, and he subsequently acknowledged in a letter that 'to you Dr Swaminathan, a great deal of the credit must go for first recognizing the potential value of the Mexican wheat dwarfs. Had this not occurred, it is quite possible that there would not have been a Green Revolution in Asia'.
---
Read Full Article | Free Access
EDITORIAL: AgriGuide- India | by Kaushal Kumar
To facilitate quality agriculture research in nation ICAR (Indian council of agricultural research) established on 16 July 1929. Now ICAR is running the widest network of 101 ICAR institutes and 71 agricultural universities, dedicated in multidisciplinary research and development. There are multiple agriculture and plant biotechnology courses are running under…
---
Read Full Article | Free Access
Editorial: BRSI Awardees Testimonials | by Kamal Pratap Singh
vitae. I have joined the BRSI as a member in the year 2013 and actively participated in the international conferences organized since then and will continue in future as well. It is remarkable to note that BRSI is a platform for scientific gatherings that gives exposure in research activities from the national and international outlook. Besides, it is an opportunity to interact with the eminent scientists from around the world that enables to build scientific networks, which is important for young scholars. I hereby express with sincere gratitude to my research supervisors, research institute and family for the kind support and constant encouragement.
---
Read Full Article | Free Access
Editorial: About MSSRF | by Dr Seema Pavgi Upadhye
The M. S. Swaminathan Research Foundation (MSSRF) is a nonprofit trust which was established in 1988 in Chennai, India. Professor M. S. Swaminathan received the First World Food Prize in 1987 and then, Swaminathan used the US$200,000 prize to start the MSSRF. The Foundation aims to accelerate use of modern science for agricultural and rural development and to improve lives and livelihoods of tribal and rural communities. This foundation tries to use maximally science and technology for sustainable environmental and social development.
---