---
Govt. and Industry News
---
NEWS IN FOCUS: USDA: The Philippines Remains as Asia's Leader in Biotech
November 11, 2018
The Philippines remains a regional biotechnology leader, having been the first Asian country to allow the planting of a genetically engineered (GE) crop (Bt corn in 2003), and is moving forward on a regulatory framework for GE animals.The Philippines was the 12th largest market for U.S. agricultural and related products by value in 2017
with exports reaching $2.7 billion. It was the largest U.S. soybean meal market with nearly $750 million in sales. The Philippines was also the 12th largest market by value for U.S. exports of consumer-oriented products, most of which contain GE-derived ingredients, at $964 million in 2017. For 2018, exports are on track to surpass 2017 levels, with soybean meal sales reaching record levels.
---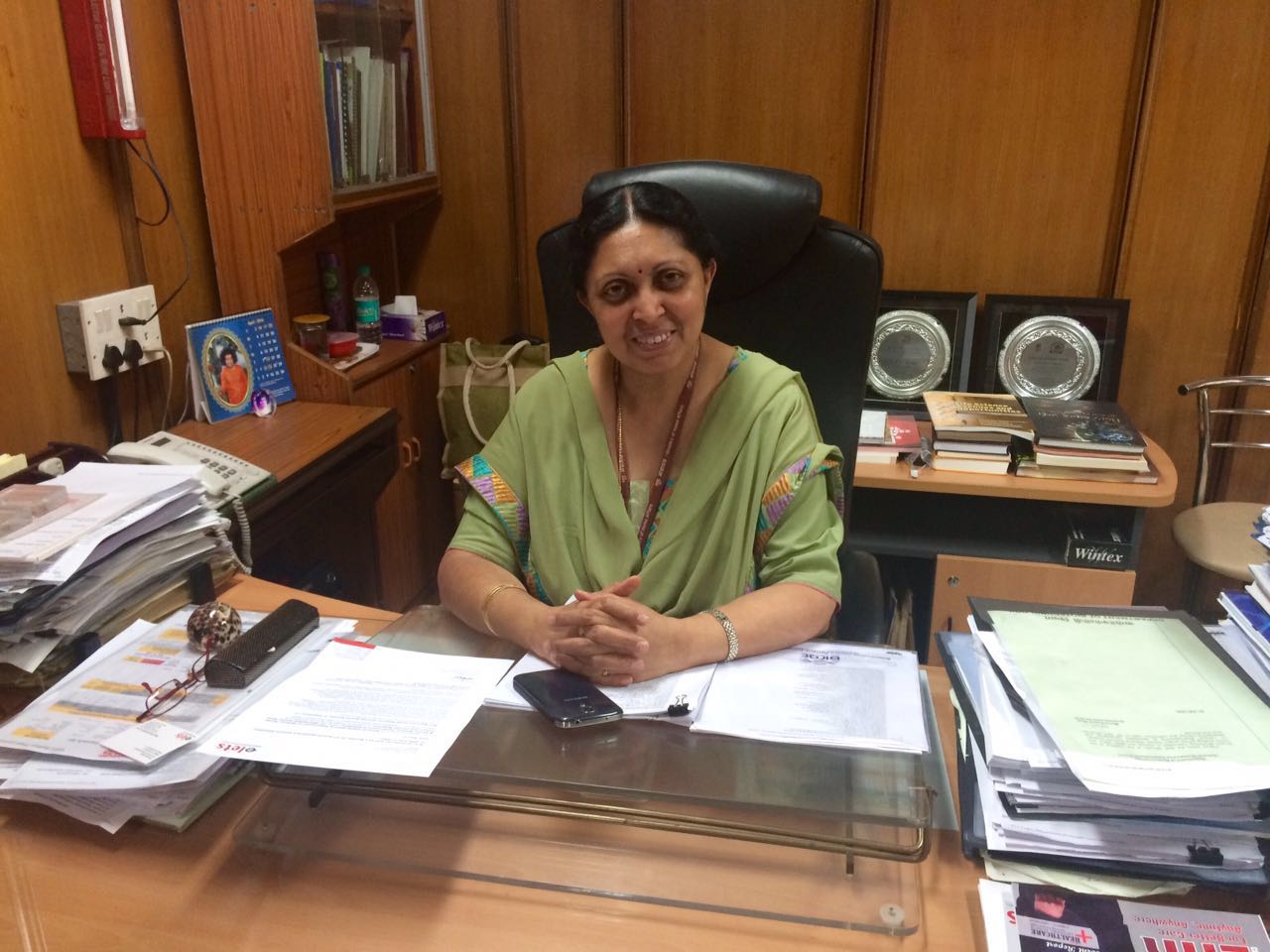 NEWS IN FOCUS: Dr. Renu Swarup appointed as Secretary, Department of Biotechnology
April 11, 2018
---
NEWS IN FOCUS: Top destination for biotech professional which came out from NIRF ranking
April 06, 2018
---
NEWS IN FOCUS: Comply or Suspend: Final warning to Sterling Biotech from BSE for stock trading
March 30, 2018
---
NEWS IN FOCUS: Drosophila Biologist makes history by becoming Principal Scientific Advisor to the Govt. of India
March 28, 2018
---
NEWS IN FOCUS: List of 60 higher educational institutions granted full autonomy by UGC
March 21, 2018
---
NEWS IN FOCUS: Who was affected most by TDP BJP disunion?
March 09, 2018
---
NEWS IN FOCUS: Dr Kaushala Prasad Mishra joined Commission on Science and Technology terminology of MHRD, Govt of India
March 07, 2018
---
NEWS IN FOCUS: Bioincubator BioNEST inaugurated on National Science Day
March 05, 2018
---
NEWS IN FOCUS: BioAsia 2018 India Post event report
Feb 27, 2018
---
Press Release: 20% of investors shift focus to life science investment opportunities outside of the UK due to Brexit
February 2018
One-fifth (20%) of respondents to the 2nd Biotech and Money Investor Perception Survey report an increased focus on life science investment opportunities outside of the UK as a result of the UK's decision to leave the EU…
---
Press Release: FABA distinguished lecture in the memory of distinguished Scientists
February 2018
The demise of three famous faces familiar to both Indian and global scientific community stunned our nation last year (2017). The three scientist's lives were crowded with unmatched triumphs, reputation, and excellent human soul. We are memorising about India's most exceptional scientists Dr. Lalji Singh (July.05, 1947 – Dec.10, 2017), Dr. K. Vijaya Raghavan (Oct.01, 1943 – Oct.12, 2017) and Dr. P. M. Bhargava (Feb. 22, 1928 – Aug. 01, 2017), who are no more with us today.
---
Indian doctor designs cheapest device to give cancer patients a new life
December 2017
---
Five Life Sciences Researchers Win Breakthrough Prizes Totaling $15M
December 2017
---
Gyan Bindu becomes top private coaching institute to give Top results in Biotechnology and/or Life Sciences in India
December 2017
There were many things happened w.r.t CSIR-UGC-NET June 2017, the first of which is delay of results due to court case. The second thing is emergence of Gyan Bindu Academy (GBA) as pioneer institute for NET Life Science Coaching as the topmost rank has given by GBA in June 2017 ie. Rank 6. GBA's biggest contender PathFinder Academy had to satisfy with Topmost 15 rank from their institute.
---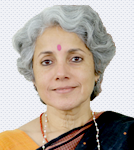 News Analysis: An introduction to new deputy director-general, World Health Organization (WHO): Dr Soumya Swaminathan
Apart being daughter of the great ''Father of Indian Green revolution'', Dr M S Swaminathan, she has followed her father's footsteps to make India a better country for living in healthcare. Her father was responsible to curb hunger problem during 1960-70s and now she has proved herself to combat one of the world's top 10 deadliest disease…
---
Bio and Healthcare People and Companies in Paradise Papers
The biggest tax evasion leak ever, The Paradise Papers is the fourth collaborative investigation into offshore and banking assets done by The Indian Express with the ICIJ. Among the 180 countries represented in the data, India ranks 19th in terms of the number of names. In all, there are 714 Indians in the tally.
---
M S Swaminthan suggestions to double farmer's income by 2022
Dr Swaminathan also recommended promoting organic farming zones and introducing a systems approach with concurrent attention to all links in the conservation, cultivation, consumption and commerce chain, with an emphasis on assured and remunerative marketing.
---
October 2017 | Recipients of Shanti Swarup Bhatnagar Prize (SSB) for Science and Technology

---
October 2017 | Dr Ashok Pandey joined CSIR-Indian Institute of Toxicology Research as Distinguished Scientist

---
October 2017 |
India, Japan sign MoU for expansion of biotech lab

---
October 2017 |
FDA approves first biosimilar for the treatment of cancer

---
September 2017 | News: Dr. Vijay Soni NASI-Young Scientist Platinum Jubilee Award for the year 2017, in the field of Biology
Dr. Soni's research has been published in two prestigious international science journals- PLOS Pathogen (in 2015)
and Journal of Biological Chemistry (in 2012). Dr. Vijay has 12 international publications to his credit as well one patent on the new antituberculosis molecule Oxa33. He was also honored by Inspiring Science Award 2017 by TNQ-Cell Press, BioAsia Innovation award 2016 from Global BioBusiness Forum, and Global Health Award from Bill and Melinda Gates Foundation for his discovery on GlmU and Oxa33.
---
September 2017 |
Novartis announces Vasant Narasimhan appointed as new CEO, effective February 1, 2018

---
September 2017 |
Research scholar could lose registration for plagiarism

---
September 2017 |
One in 12 doctors accepts payment from pharmaceutical companies related to opioids
---
August 2017 |
Inauguration of National Agri-Food Biotechnology Institute

---
August 2017 |
Merck, Pfizer and Corning's collaboration on Valor glass packaging

---
August 2017 |
GlaxoSmithKline to sell UK Horlicks brand

---
August 2017 |
India can now offer the cheapest treatment for hepatitis C, say Scientists

---
August 2017 |
GOI App to remind you the medication
---
July 2017 |
GST set to transform face of Indian logistics industry

---
July 2017 |
Sun Pharmaceutical Industries Ltd and National Institute of Virology (NIV) signed a pact

---
July 2017 |
Biocon Ltd's biosimilars programme for Europe has hit a roadblock at its Bengaluru plant during a March inspection

---
July 2017 |
GSK Pharma to invest Rs 1,000 crore in Karnataka plant
---
June 2017 |
PM Shri Narendra Modiji releases Two part book on M S Swaminathan and his Life around Green Revolution

---
June 2017 |
World Bank approved $125 million Innovate India Project

---
June 2017 |
The Biotech Product,Process Development and Commercialization Awards for the year 2017
---
June 2017 |
NIPGR develops Genetically Modified rice that can reduce phosphorus fertilizer usage
---
June 2017 |
International Bioprocessing Association Young Scientist Award 2017
---
May 2017 |
Ashwagandha has capacity to deal with complicated cancers.

---
May 2017 | News: Prof Ashok Pandey appears in the list of Most Cited Author released by Shanghai Ranking's Global Ranking of Academic Subjects 2016 by Elsevier.
His major research interests are in the areas of microbial, enzyme and bioprocess technology, which spans over various programs, including probiotics and nutraceuticals and microbial bioactives for drug development and health benefits. He has >1100publications/ communications, which include 16 patents, 50 books, 125 book chapters, 425 original and review papers, etc with h index of 74 and >23,500 citation (Goggle scholar).
---
May 2017 | DBT Strategy meet discusses roadmap for societal impact & $100 bn Biotech industry
The strategy meet of the Department of Biotechnology (DBT) brought together experts from Biotechnology Sector to suggest a roadmap to strengthen the Department's current programs further with an aim to achieve major social impact by 2022, the 75th anniversary of India's independence and a $100 billion Indian biotechnology sector by 2025.
---
April 2017 | News: Government aims to make India a global Biotech Hub by 2020
Globally, BIRAC has been hailed as one of the most effective government measures to create an enabling environment for research and development to flourish in a country, "said Mr. Y. S. Chowdary, Minister of State for Science and Technology and Earth Sciences while inaugurating the 5th Foundation day celebrations.
---
April 2017 |
ICAR-International Centre for Foot and Mouth Disease, the state-of- the-art High Containment BSL3Ag laboratory
facility inaugurate
---
April 2017 |
Johnson & Johnson Innovation launches Singapore QuickFire Challenge Competition in collaboration with ETPL and
SMART to accelerate solutions for diabetes and other metabolic diseases
---
April 2017 |
Event Proceedings: A report on 3rd International Conference on Bioenergy, Environment and Sustainable Technologies (BEST-2017)
---
April 2017 | Event Proceedings: A report on International Conference on Sustainable Energy and Environmental Challenges (SEEC-2017)
---
March 2017 | Prof. Kambadur Muralidhar Joined Jawaharlal Nehru Chair Professor in School of Life Sciences, University of Hyderabad recently
Kambadur Muralidhar initiated and nurtured a long range research programme on the Biochemical Endocrinology of the Indian water buffalo at the Universities of Hyderabad and Delhi resulting in the completion of 26 PhDs and 26 M Phil theses and more than 135 publications in peer reviewed journals and book chapters.
---
March 2017 |
Climate-smart rice key to farmer resilience
---
March 2017 |
ICAR-CMFRI develops anti-obesity medicine from seaweed
---
March 2017 |
A Mega Study Finds Novel Sources of Disease Resistance in Wheat Germplasm

---
February 2017 |
PM inaugurates Nobel Prize series
---
February 2017 |
NEW GENETIC MARKERS FOR COPD DISCOVERED
---
February 2017 |
'Vishakhapatnam to be biotech hub soon'
---
January 2017 |
PARTNER EVENT CALL:BioPharma Asia Singapore 2017
---
January 2017 |
PARTNER EVENT CALL: Biotech and Money London 2017
---
January 2017 |
PARTNER EVENT CALL: BioPharma India 2017
---
December 2016 |
PARTNER EVENT HIGHLIGHTS: BioPharma India 2016
---
December 2016 |
PARTNER EVENT HIGHLIGHTS: BioProcessing India 2016
---
October 2016 |
Nobel Prize 2016
---
September 2016 |
EVENT PROCEEDINGS:– Global Initiative of Academic Networks (GIAN) Workshop
---
August 2016 |
Prime Minister asks citizens to stop use of antibiotics without a doctor's prescription in 'Mann Ki Baat'
---
August 2016 |
No license needed to import & export biological samples from August 2016
---
News: Professor Ashok Pandey joined DBT- CIAB as Eminent Scientist.
Prof Ashok Pandey has been appointed as Eminent Scientist at the Centre for Innovative and Applied Bioprocessing (CIAB), Mohali, Punjab, India, which is a Govt of India institute under the Department of Biotechnology, Ministry of Science and Technology.
---
News: BEM Advisory and Editorial Board (2016 onwards)
---
News: BRSI XIIIth Convention, VIT, Dec 8-11, 2016
---
News: National Biotechnology Development Strategy, DBT VISION 2015-2020 & Highlights of Global Biotechnology Summit 2016, India
The National Biotechnology Development Strategy of the Department of Biotechnology was unveiled by Hon'ble Minister for Science and Technology and Earth Sciences Dr Harsh Vardhan and Hon'ble Minister of State for Science and Technology and Earth Sciences in the presence of Secretary, DBT, Dr. VijayRaghavan and other Key Stakeholders in New Delhi on 30th December 2015.
---
News: Frogman of India
Yes, I am talking about Frogs. But whether this creature can be a study of interest to someone? Or one person can
be named on that? Yes, it happened for University of Delhi biologist Dr. Sathyabhama Das Biju, who is called the
frog man of India and the frog fanatic. In the last 15 years, Dr Biju and his team of scientists have discovered 89 of India's 388 frog species. He says more than 100 species have to be discovered.
---
News: CSIR Launched Ayurvedic, safe Antidiabetic Drug – BGR- 34
A scientifically confirmed anti-diabetes herbal drug, known as 'BGR-34, was released by a Council of Scientific and Industrial Research (CSIR) lab in Lucknow, India on 25th of October 2015. A combo of natural ingredients from plants, the drug is based on Ayurveda and has no side effects. The drug is for control of type-II diabetes mellitus.
---